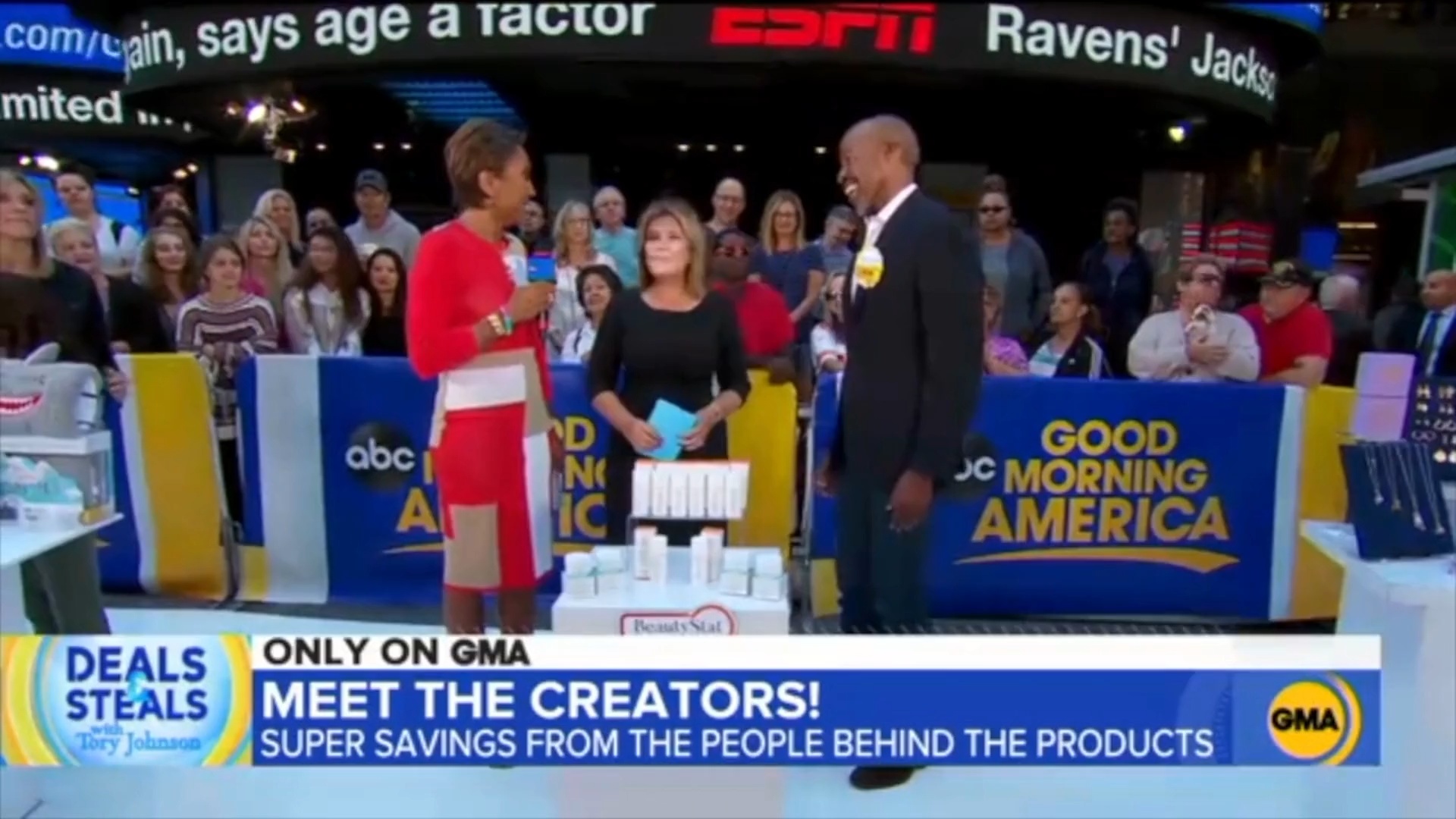 "Would clear, smooth skin make you feel more confident? If you could have the best skin of your life just by adding a powerful Vitamin C to your routine, would you do it?"
Can you imagine a world where your skin didn't get all wrinkly and dry as you aged?
What about one where your skin was even and vibrant without all those little imperfections and dark spots?
If you have been paying for expensive creams and lotions that promised to be the next fountain of youth, but never seem to do the trick. You are not alone.
According to a recent study, the average woman spends $313 per month on her appearance. That's $3,756 per year and over $225,000 over a lifetime.
And men aren't much better at $244 per month, or $175,000 over their lifetime. That could easily cover a four year college tuition.
As we get older, the constant battle we all face is how to keep that youthful appearance. To find that new trick, that new breakthrough, the Fountain of Youth.
What if I told you there is a way to make years disappear in just a matter of days, and protect against the signs of aging in the future?
Meet Ron Robinson. A cosmetic chemist who has spent over 20 years developing some of the best-selling products for brands such as Clinique, Revlon, and Avon. Revered as one of the most innovative pioneers in the beauty space for his ability to discover new ingredients and formulas to bring to market.
Ron Robinson in one appearances on Good Morning America
Vitamin C - The 'Holy Grail Ingredient'
Vitamin C is a very important antioxidant that has been well documented to play a crucial role in skin health.
Vitamin C plays a crucial role in collagen formation, UV protection, and stopping melanogenesis ( i.e. age spots or hyperpigmentation).
Aging has also been well documented to have a direct correlation to Vitamin C levels in the skin. Harsh weather, pollution, sun exposure and harsh beauty products all can compound this dreaded process of aging.
"If Vitamin C is this important for our skin's health and appearance, why isn't it in all beauty products?"
Although it is rightfully considered a "miracle ingredient" for anti-aging products, it is remarkably unstable when exposed to the air or sunlight.
If you have purchased a Vitamin C product in the past, and noticed that it either came to you, or turned a golden brownish color. That is what happens when it oxidizes.
It likely didn't have enough Vitamin C left for your skin to truly experience its benefits.
Ron Robinson ex-Estée Lauder Cosmetic Chemist
Let Me Tell You About Ron's Breakthrough Discovery
After working tirelessly for over 5 years on a way to harness this miracle ingredient and deliver it in a high enough dosage to have a significant effect on the skin, he finally did it.
"Ron we finally did it! It is not only stable, but can deliver an unbelievable concentration even after months"
Ron and his partner were thrilled and so excited their hard work had finally paid off.
He immediately filed for
3 patents
on what is
arguably the biggest breakthrough in recent cosmetics.
Ron proceeded to develop a beauty line and launched BeautyStat, with the mission to develop the most innovative and superior products out there.
Is BeautyStat's Universal C Skin Refiner Really The Best?
The first product that Ron developed under BeautyStat is called the
Universal C Skin Refiner
, which contains 20% Vitamin C, the highest concentration allowed.
Just like you, my major concern was if it really worked. As we researched, we found out that all the major beauty magazines considered it the
best Vitamin C Serum out there.
Allure, Glamour, Cosmo, Harper's Bazaar, Vogue, Good Housekeeping, the list goes on and on.
"It is the Rolls Royce of Serums" - O, Magazine
The Oprah Magazine
We were sold, we decided to put it to the test and try it out for ourselves. They recently launched in a lot of major retailers, like Nieman Marcus, Nordstrom, and Bluemercury, but due to the current stat of things, we didn't want to go out to a store and risk anything.
We ordered ours through the
company website
and will be writing a follow up piece on the results, we strongly encourage you to do the same.
We saw that they do offer a 30 day money-back guarantee, so it was basically RISK-FREE to try it out.
It's a WIN-WIN Situation.
Order yours today
and write us about your experience. Let us know your experience!
STORY UPDATE:
Monday, October 10, 2020
BeautyStat Has Taken The Beauty Industry By Storm...
Since our initial research, this revolutionary brand has been quickly gaining traction around the world. They have
sold out on QVC several times,
appeared
on
The View
, and even
Good Morning America
a couple times.
Kathy Wakile - The Real Housewives of New Jersey
According to their site, they have sold out of their inventory several times and it is difficult for them to keep up with the demand there is for their Universal C Skin Refiner. Even some celebrities like
Christina Milian
and
Kathy Wakile
have been seen using it.
Universal C Skin Refiner Independent Clinical Study Results:
90% of consumers saw improvements in just 1 month
Significantly reduced the look of dark spots and discoloration
Significantly reduce the look of deep lines and wrinkles
Significantly firm and tighten skin
100% of consumers saw more even skin tone and smaller pores
We Tested It Ourselves - Did It Live Up To The Hype?
Our 30-Day Experience
Day 1:
"I put a couple pumps of the serum in the palm of my hand and rubbed it on my face. It was fairly thick, but went on smooth and surprisingly light when applied. It's hard to describe, but I felt a weird kinda tingling sensation. It felt rather refreshing"
Day 10:
"I can tell it has already started to make a difference. I have fairly deep wrinkles
on my forehead, and I can tell they don't look as deep as before. My skin also is looking a little brighter. The dark spots on my face look like they are starting to lighten up as well."
Day 20:
"This is crazy! All the little freckles I have on my cheeks have almost disappeared. My skin looks so smooth and vibrant. My husband has even started to take notice, asking me what I was doing. He thought I started putting on a new makeup
or something"
Day 30:
"I'm obsessed! I look and feel like I am in my 30s again! My skin looks like it is glowing everyday. I have found that I almost don't even need to wear any makeup anymore. I haven't been able to stop raving about this to my friends."
Gina's Thoughts
BeautyStat is the real deal. I've never used a product that made such a difference in such a little amount of time. I ordered 3 bottles so my mom and my girlfriend could try it out too.
If You Can Get Your Hands On One Of These — Do It Now
With the holidays around the corner, BeautyStat will likely sell out of these as it is one of the most sought after beauty products of the year.
These bottles are selling really fast.
If you can get your hands on one — do it.
When we made the purchase, it was delivered to us within a week. Super fast shipping.
Last time I checked, they were running a 25% Discount (TODAY ONLY), but you can save more if you get a bundle, which I highly encourage you to do. Please try it and let us know about your experience.
Update: Only 18 Left.
Promotion Ends:
Wed Mar 31 2021 09:49:52 GMT+0700 (Indochina Time)
GET BEAUTYSTAT NOW >>